TACOPS® BC Black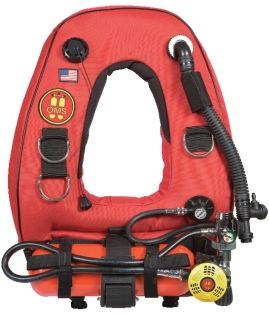 Product SKU: BC-TCPS-B
Product Availability: In stock
Sales price: RM2,278.00
Base price with tax:
Variant price modifier:
Salesprice with discount:
Sales price without tax:
Discount: -RM403.00
Tax amount:
Public Safety Diving
Tacops BC shown with optional front mounted 13 cu ft cylinder, valve, regulator, inflator hose and pressure gauge.
This BC has been produced in response to requests from the Military, Public Safety Diving Sector and Power Boat Racers for a rapid deployment BC system and bail out system. This unit is supplied with a front Horse Collar style BC coupled to a detachable back unit. The entire system can be rapidly donned and can be equipped with a front mounted cylinder. If the user chooses he can detach the back mounted unit and use the Horse Collar as a standalone unit.
Features:
32 lb lift capacity.
Divers left side Power Inflator & LP Hose.
Si-Tech 360 degree swivel inflator (divers side lower left)
Optional Regulator, SPG (pressure gauge)
Divers Right side Shoulder Dump.
Accommodates optional front mounted 6,13,20 & 27 cu ft capacity cylinders and valves
Chest mounted 2" D-rings on Horse collar: (2) divers right (1) divers left
Adjustable Crotch Strap.
2 bag system consisting of an outer bag constructed from Heavy Duty 5 oz Urethane Coated 1000 Denier Material devoid of any mesh material to prevent punctures and tears and an inner bladder made from 210 Denier Nylon w/3.8 oz PU backing.